THE RIGHT SOLUTIONS

FOR YOUR BUSINESS – AND THE PLANET
Innovation, sustainability and corporate social responsibility are in every choice we make as a business.
As a co-manufacturer, we're entrusted to produce coffee, tea and other hot beverages for some of North America's largest brands and retailers, many of whom recognize that our focus on sustainability and corporate social responsibility helps them support and achieve their own similar commitments. Their own brands and sustainability commitments have benefited as we've reshaped the coffee market with industry-first innovations like our PῧrPod100™ Certified 100% Compostable** single serve pods.
**Our coffee pods are certified compostable for processing in commercial facilities where accepted – check locally.
Our own sustainability journey encompasses ongoing process improvements and draws on the insights, innovation, and ingenuity. The results benefit us all – and most importantly, our planet.
---
SUSTAINABILITY PARTNERS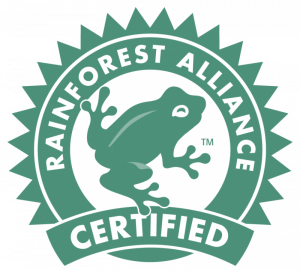 Rainforest Alliance CertifiedTM
The Rainforest Alliance is an international nonprofit organization that works to conserve biodiversity and promote the rights and well-being of workers, their families, and communities. Farms that meet comprehensive standards for sustainability earn the Rainforest Alliance CertifiedTM seal. These standards conserve biodiversity, protect soils, waterways and wildlife habitat and help ensure that farm workers receive decent housing, access to medical care and schools for their children. By shopping for products bearing the Rainforest Alliance Certified seal, consumers can support and healthy environment and help to improve the quality of life for farm families.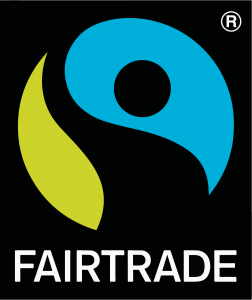 Fairtrade CertifiedTM
When you buy products with the FAIRTRADE Mark, you support farmers and workers as they work to improve their lives and their communities. The Mark means that the Fairtrade ingredients in the product have been produced by small-scale farmer organizations r plantations that meet Fairtrade social, economic and environmental standards. The standards include protection of workers' rights and the environment, payment of the Fairtrade Minimum Price and an additional Fairtrade Premium to invest in business or community projects.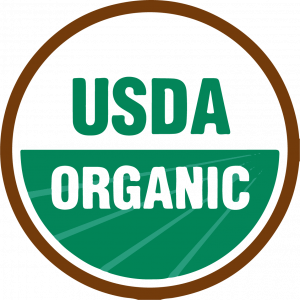 USDA Organic Certified
Organic is a certifying term that indicates that the agricultural product has been produced through approved methods. Organic coffee is produced without the aid of artificial chemicals or pesticides and promotes sustainability of farmland and the surrounding areas.

COR Kosher Certified
The Kashruth Council of Canada (COR) is a not for profit community-based organization which is Canada's largest kosher certifier and a leader in the global kosher industry. COR certifies approximately 70,000 products at over 1000 facilities across Canada and around the world.
Bullfrog Power
Through our partnership with Bullfrog Power, Club Coffee is reducing our carbon footprint and
supporting an innovative approach to growing the renewable energy industry in Canada.
We're reducing the carbon emissions footprint of our operations and supporting renewable energy in Canada by choosing  green natural gas for a portion of our business operations through our partnership with Bullfrog Power. Bullfrog Power's green natural gas is sourced from methane-capture projects situated at various Canadian landfills, waste water treatment facilities and anaerobic digestion sites.
Our green energy purchase is also helping to support to new, community-based renewable energy projects in our region and across Canada. That's because Bullfrog Power uses its customers' support to provide funding to these projects. Learn more about how the Bullfrog Power community is advancing these projects here bullfrogpower.com/greenenergy .

Biodegradable Products Institute
BPI was formed as a nonprofit in 1999 with the mission to promote the production, use and appropriate end of lives for materials and products that are designed to fully biodegrade in specific biologically active environments, such as industrial composting.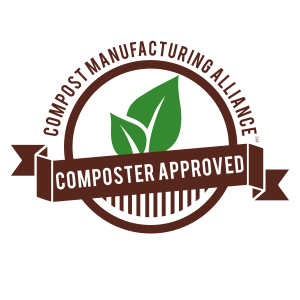 Compost Manufacturing Alliance
A nationwide partnership of compost manufacturing facilities providing field disintegration testing for food service products.
---
Ministry of the Environment, Conservation and Parks (MECP) environmental reports:
---
SUSTAINABILITY AND CORPORATE SOCIAL RESPONSIBILITY
---
Canada: USA: