We're so proud to be shortlisted for the Product Innovation category at this year's Reuters Responsible Business Awards for AromaPak™ featuring Boardio® technology!
AromaPak™ uses recyclable paper-based packaging made from renewable, high-quality tree fibre from sustainably managed forests, as certified by the Forest Stewardship Council (FSC).
As of 2022, AromaPak™ has achieved:
90.68% less carbon than steel cans
50-55% less plastic than bags, 43% less than large cans
90% fewer transport emissions than traditional cans
We are committed to making all packaging recyclable, compostable, or reusable by 2030, aligning with ofi's coffee business sustainability strategy.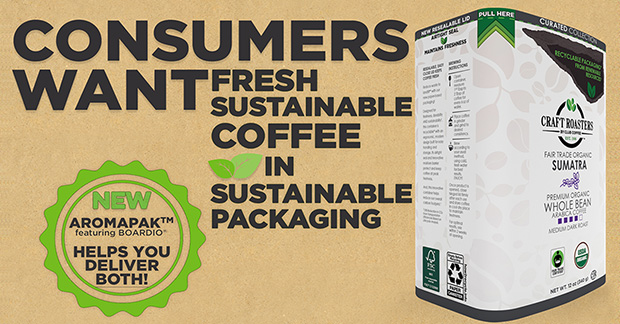 https://www.ofi.com/news-and-events/news/ofi-club-coffees-sustainable-coffee-packaging-shortlisted-for-product-innovation.html